You'd think I'd take offense at this bit of weirdness dug up in Korea by a fellow named Newley Purnell, but for some reason the only feeling I get from it is one of amusement.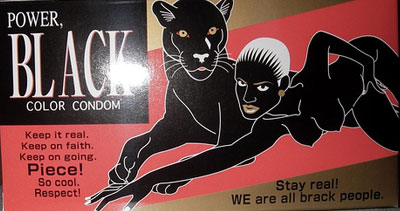 "Keep it real. Keep on faith. Keep on going. Piece! Stay real! WE are all brack people"!!! This is one of the funniest things I've seen in ages; then again, by laughing at it, aren't I passing up a golden opportunity to go on a Korean
embassy burning spree
under cover of my hurt feelings?
Good thing for the Koreans that I don't share an appreciation for the pleasures to be had from such activities ...